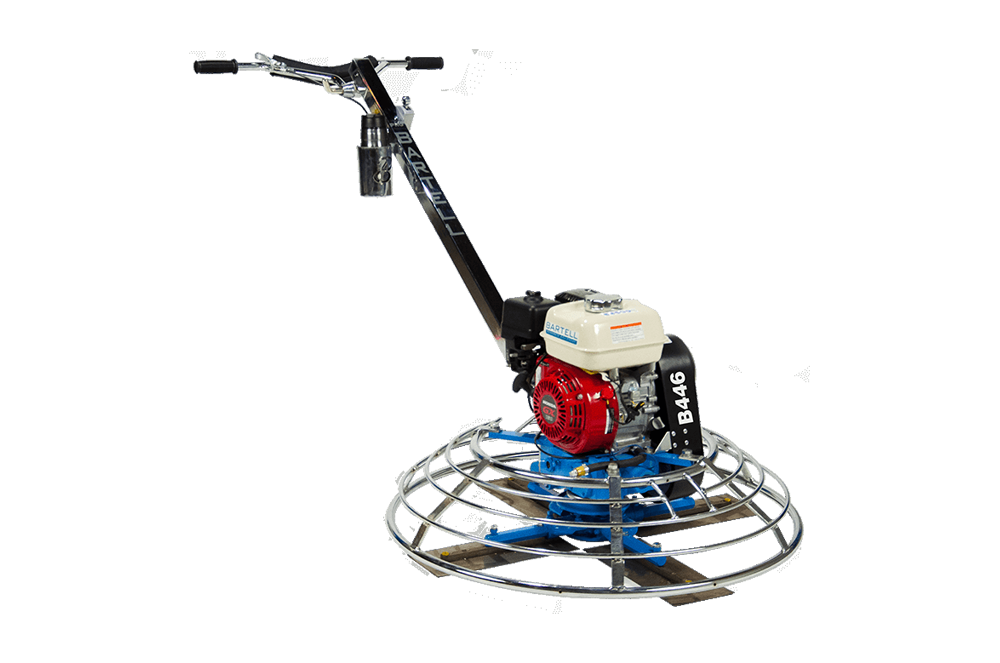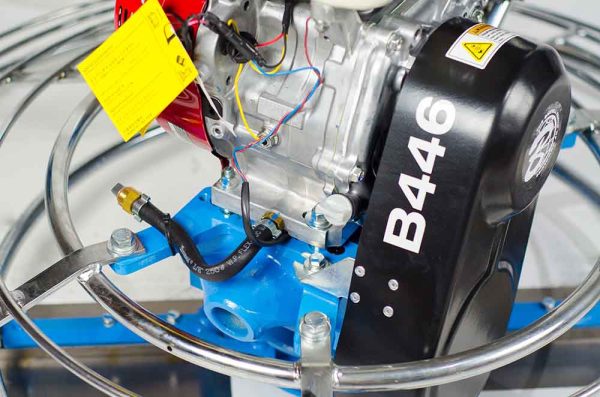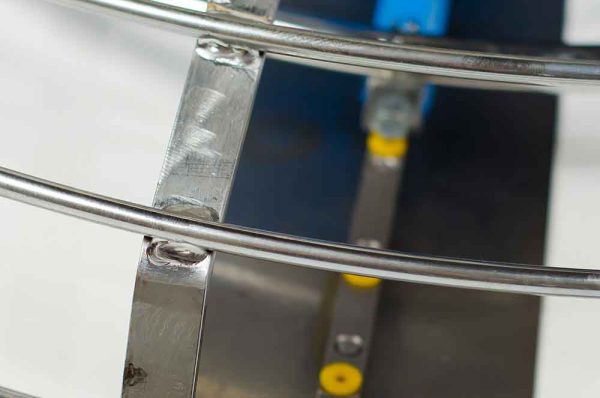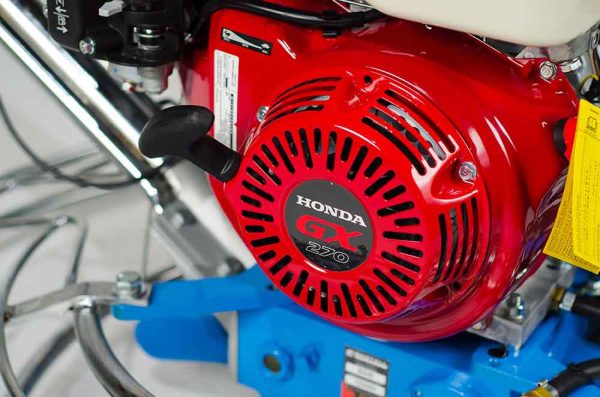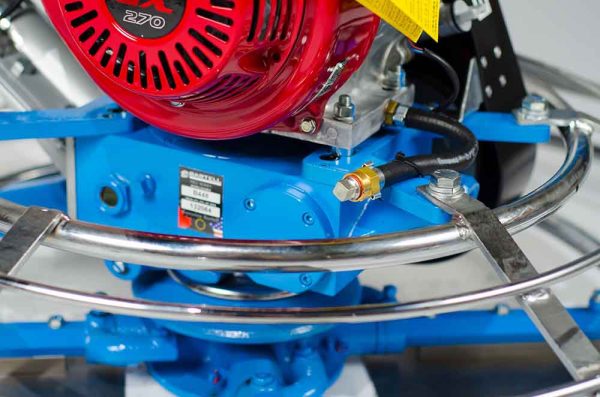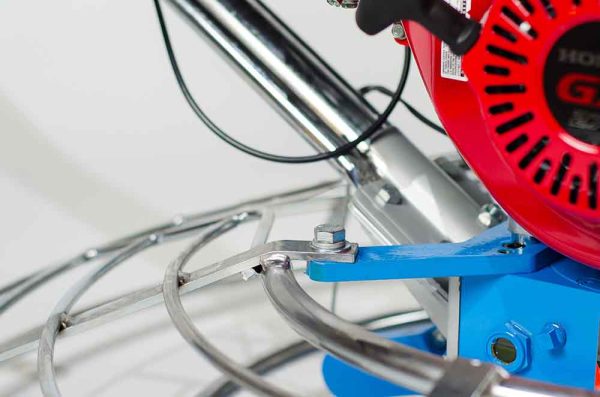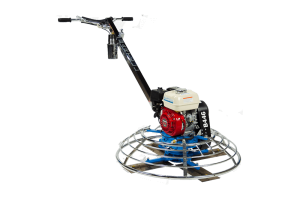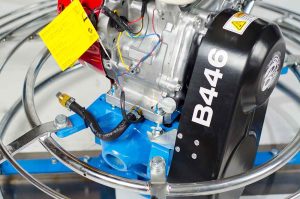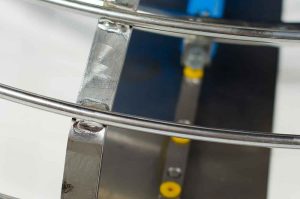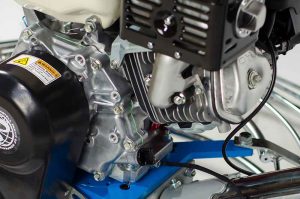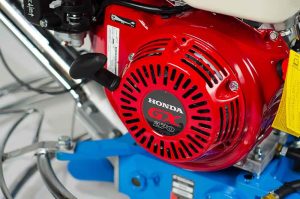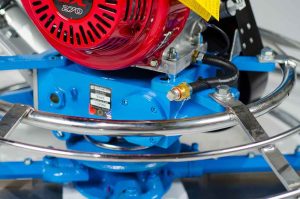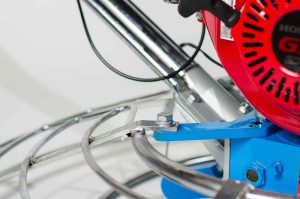 WALK-BEHIND TROWELS
B446
46 inch diameter power trowel
Precision balanced for smooth, easy operation
Three years warranty
Build Your Package

Product Description
The chrome plated safety ring will catch your eye, but the robust gear box under the hood and 3-Year Warranty set the Professional line of power trowels apart from the rest. With a diameter of 46 inches, the B446 delivers even higher productivity to tackle your biggest finishing jobs.
Along with Bartell's long lasting Consumables, and wide range of purchasing options, our legendary balance and unbeatable quality has made our original Professional line of trowels the gold standard in the industry for 75 years.
46 inch diameter power trowel
Precision balanced for smooth, easy operation
Three years warranty
Robust gearbox with high tensile steel shafting for long life
Handle is precision balanced to keep downward pressure consistent and vibrations minimal
Robust gearbox with high tensile steel shafting for long life
Cast iron spider assembly with precisely machined arms for tight tolerances to eliminate flexing for a more consistent finish
Includes finishing blades (combo blades also available)
Optional hoist hook for safe and easy transport
Chrome plated handle and safety ring for easy cleanup
Centrifugal safety switch automatically kills the engine if operator loses control of the machine
Low emissions muffler available for safer use indoors
Technical Specifications
Engine Type
Honda GX270
Honda GX340
Honda GX390
Power Output
8.7hp (6.5kW)
10.7hp (8kW)
11.7hp (8.7kW)
Float Blade
10" x 18" (25cm x 46cm)
Float Pan
48.5" (98cm)
Finish Blade
6" x 18" (15cm x 46cm)
Combo Blade
8" x 18" (20cm x 46cm)
Weight
240 lbs (109kg)
Blade Speed
132 rpm
Build Your Package
Choose from the options below, then click 'Add to Quote Cart' button.