Shotblasters
Effective cleaning, profiling, and removal of hard coatings from concrete or steel surfaces.
PERFECT PROFILES & HIGHER PRODUCTION RATES
WHAT IS ENCLOSED SHOT BLASTING?
Shot Blasting is a process that removes old coatings from concrete or steel surfaces and prepares them for new coatings to be put down. Shot Blasting is one of the main types of Surface Preparation. Surface Preparation is the process of texturing a surface so that a coating or topping adheres properly.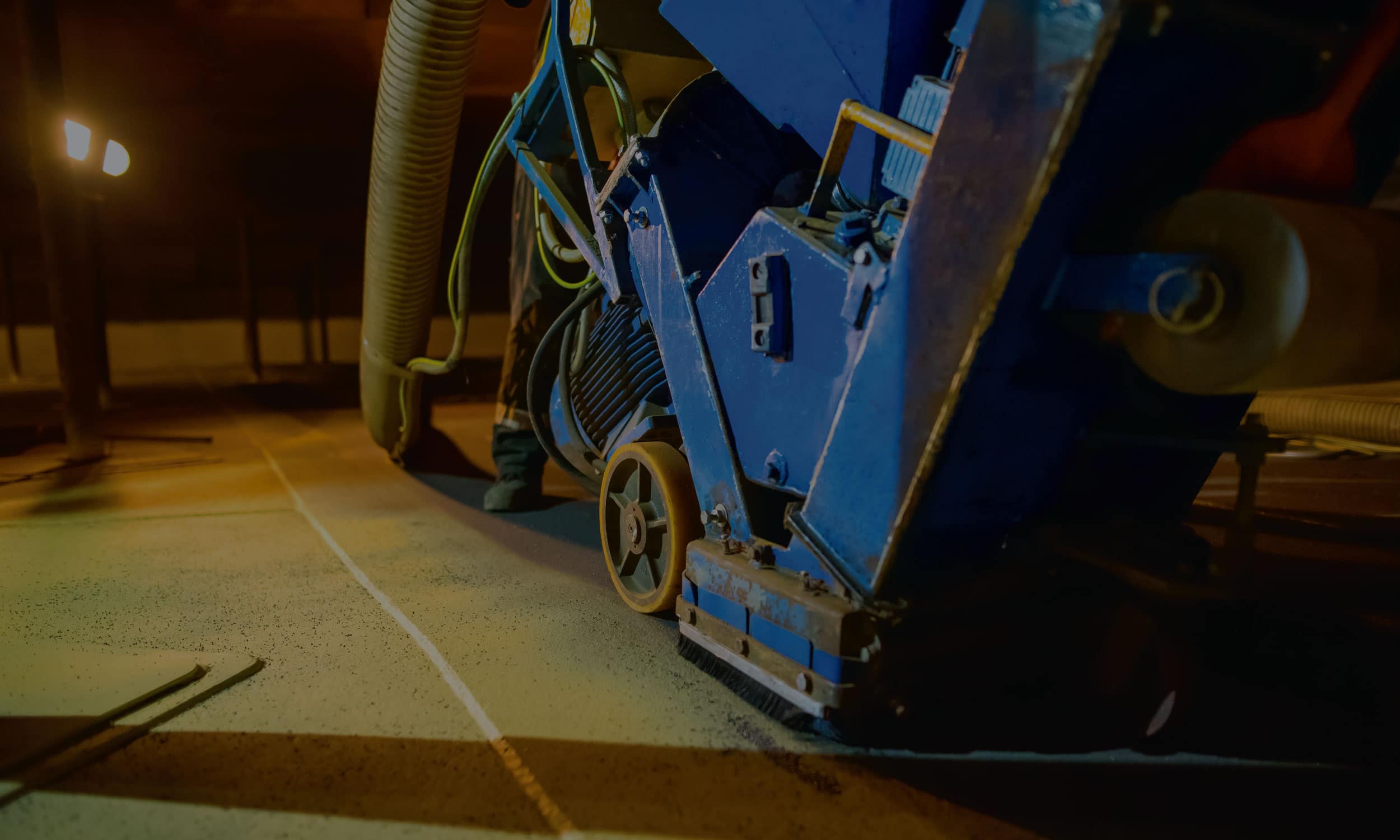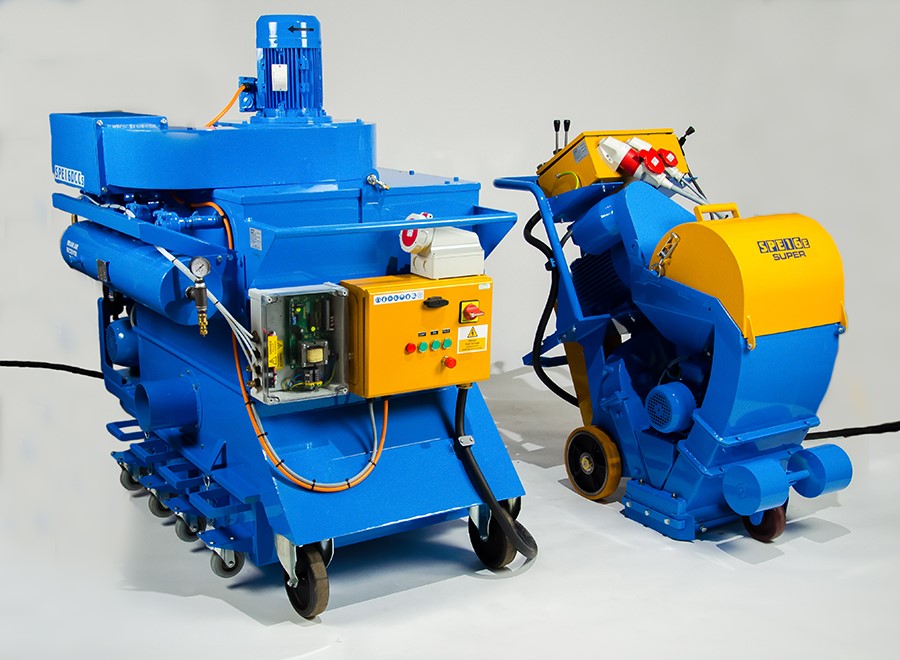 Like most equipment, Shot Blasting has certain situations where it will work best. Shot Blasting is an extremely effective tool for removing old coatings & prepping the floor for new coatings. The main benefits of Shot Blasting are:
Shot Blasting is capable of being effective in many Surface Preparation situations. One area that Shot Blasting may not be most effective is when there is an elastic or rubber-like coating that needs to be removed. In most cases, Shot Blasters are one of the best tools that a Surface Prep Contractor can use to achieve effective concrete and steel preparation.
SHOT BLASTING VS. GRINDING
The conversation around Shot Blasting and Grinding has been around for some time. Both are acceptable forms of Surface Preparation and coating removal. While Shot Blasting has some advantages over grinding, there are certain situations that may make sense over the other. Many coatings manufacturers spec Shot Blasting as the preferred method to prep the concrete or steel before applying.
The short answer to the question about Shot Blasting vs. Grinding is that it depends on the situation.
If you are removing coatings like epoxy paint and other hard toppings, Shot Blasting is probably the best option. If you are removing rubbery coatings or need a very light surface profile, a concrete grinder may be better.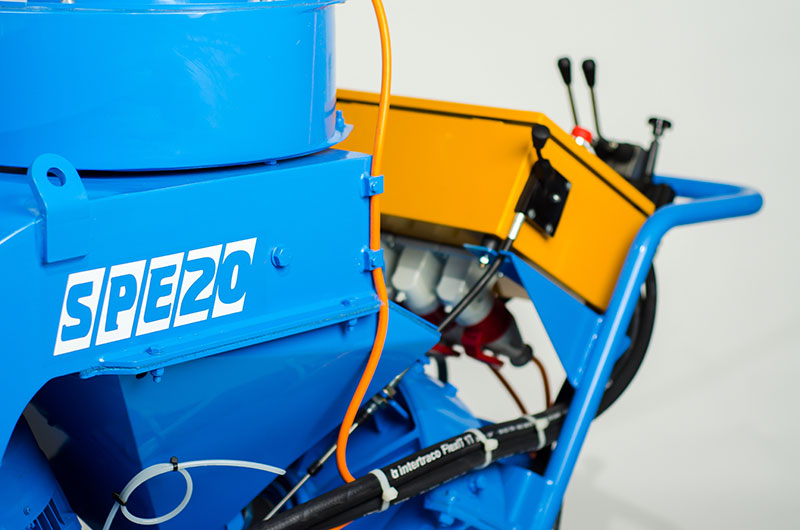 WHY USE OUR SHOT BLASTERS?
There are a number of companies that produce Shotblasting machines. Bartell Global has been manufacturing our line of SPE Shotblasters since the 1970's. 
Bartell Global's line of SPE Shotblasters are:
These are just some of the reasons why SPE Shot Blasters are the choice for many world-class Surface Prep contractors.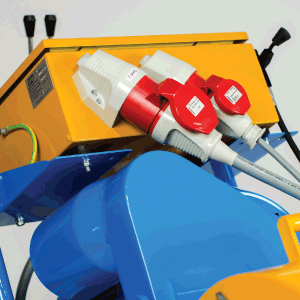 DISASSEMBLE FOR SMALL AREAS
Some units can be broken down to fit through man-holes for applications like oil tank prep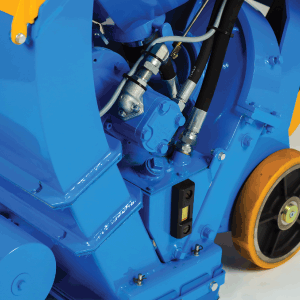 Built with high quality manganese steel and other components, by seasoned fabricators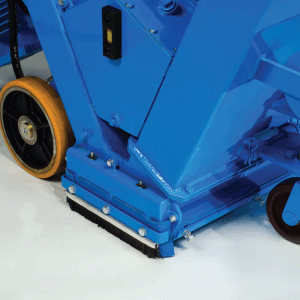 Shot blasters that range from 9″ – 20″ depending on your production needs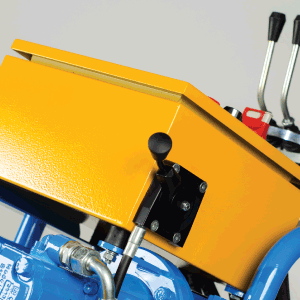 No need to order over-priced electrical parts. Pick up what your blaster needs wherever you are