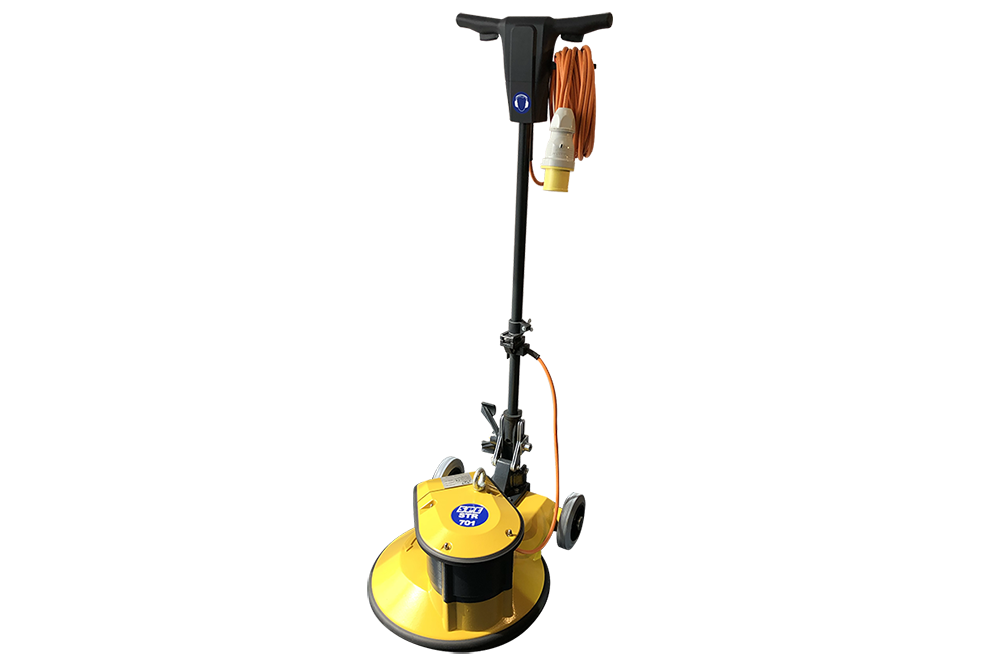 MULTI-PURPOSE FLOOR PREP
STR701
Easily maintain floors
Highly effective,
Simple, safe, and comfortable to operate
Low noise levels (64dB)
NO fumes, vibration or dust
Build Your Package

Product Description
The ideal machine for refurb and renovation.
The maintenance-free multi-purpose STR701 offers total reliability and is the result of over decades of development and improvement. An exclusive range of cleaning and grinding heads have been developed to solve the many problems faced on site. This range includes tungsten carbide, diamond, and silicon carbide attachments together with a comprehensive range of brushes.
Highly versatile multi-purpose floor preparation unit
Wide range of tungsten carbide, diamond, silicon carbide discs bloabks and brushes
Features
Multi purpose
Dust free
Thermal overload protection
Maintenance free
Low noise
Low vibration
Safety start mechanism
Dust-free when used with the VAC316 dust collector
More
Build Your Package
Choose from the options below, then click 'Add to Quote Cart' button.