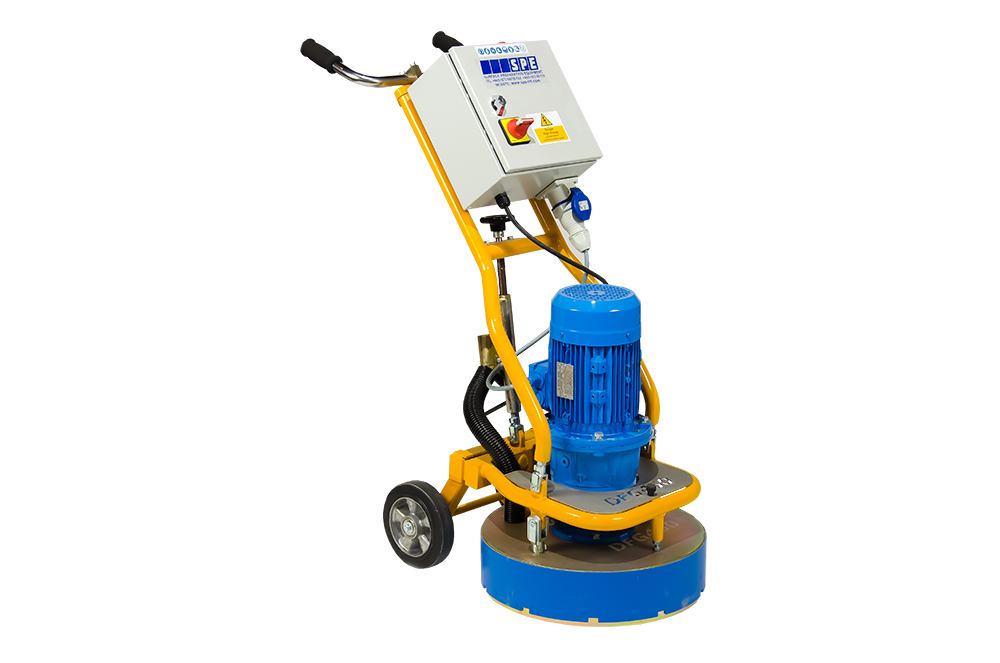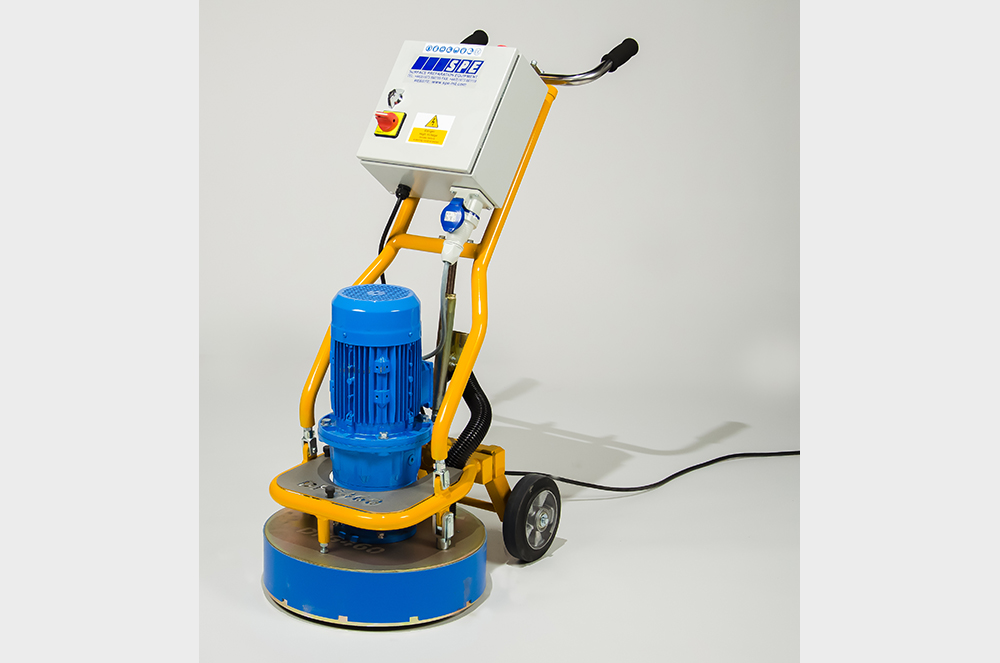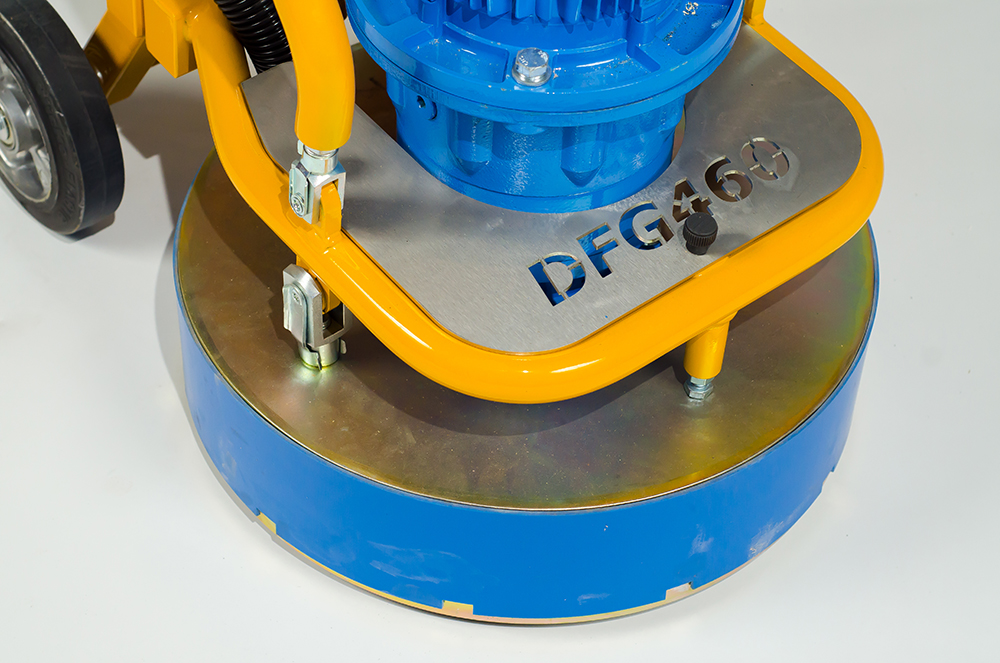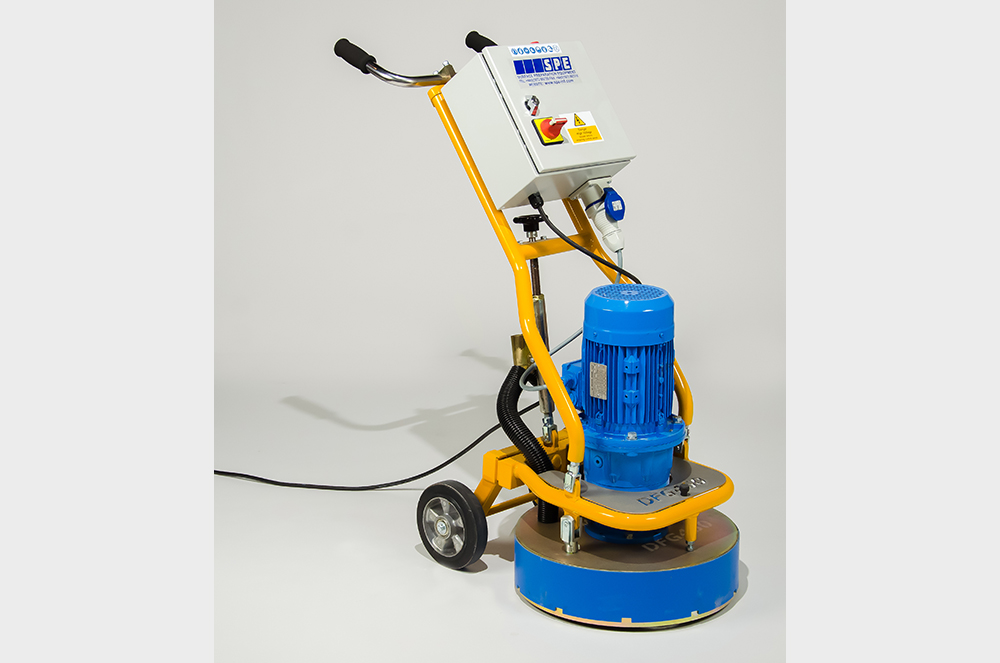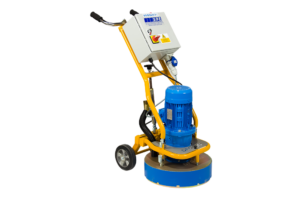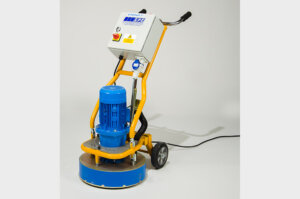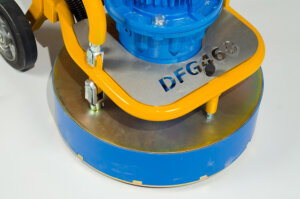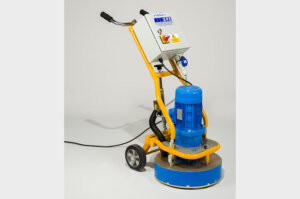 ORBITAL CONCRETE GRINDER
DFG460
18" (460mm) working width
Triple-head planetary grinder
Powerful medium-sized machine suitable for the majority of grinding tasks
Build Your Package

PROFESSIONAL ORBITAL CONCRETE GRINDER
The DFG460 Three-Head Planetary Grinder has been developed to provide a medium-sized, portable machine that grinds to a polished finish using orbital grinder principles, eliminating swirl marks that can be left by other grinding methods.
A direct drive system, coupled with a heavy-duty gearbox, ensures maximum torque at the grinding heads. The DFG460 offers single-speed options for general surface preparation tasks. For more precise grinding and polishing, variable speed versions are also available.
Efficient, powerful but also portable
Heavy duty gearbox drive system
Adjustable height anti-vibration handlebars
Self levelling head design
50mm dust extraction port
Large diameter wheels for excellent mobility and stability
Dust free when operated with the VAC316 Dust Collector
Technical Specifications
Model
DFG460-5
DFG460-3
DFG460-1
DFG460-4
DFG460-2
Voltage
110V
220V
400V
220V
400V
Motor Type
Single Speed
Variable Speed
Power Output
3hp (2.2kW)
Cycles
50Hz
Head Speed
231 rpm
0–277
Motor Speed
1420 rpm
0–1704
Length
41" (1040mm)
Width
18.5" (470mm)
Height
42.5" (1080mm)
Weight
258 lbs (117kg)
273 lbs (124kg)
Build Your Package
Choose from the options below, then click 'Add to Quote Cart' button.