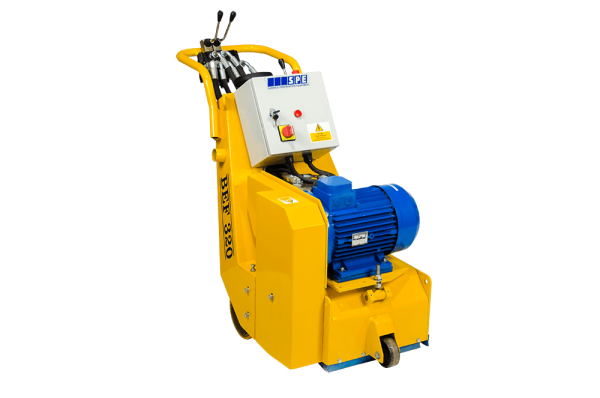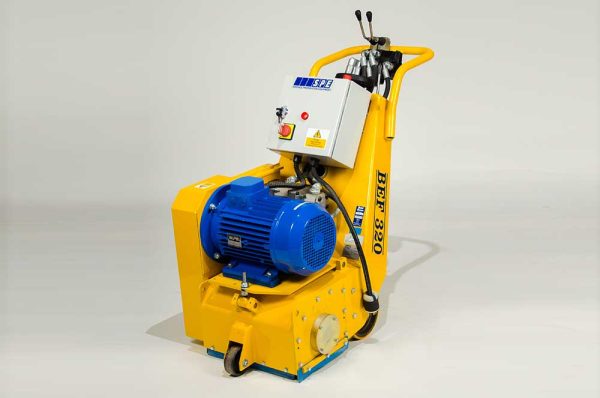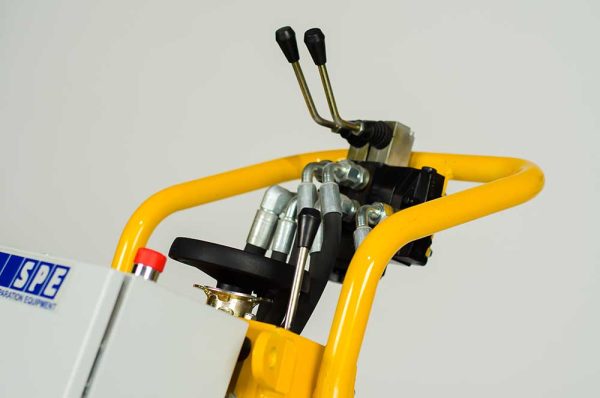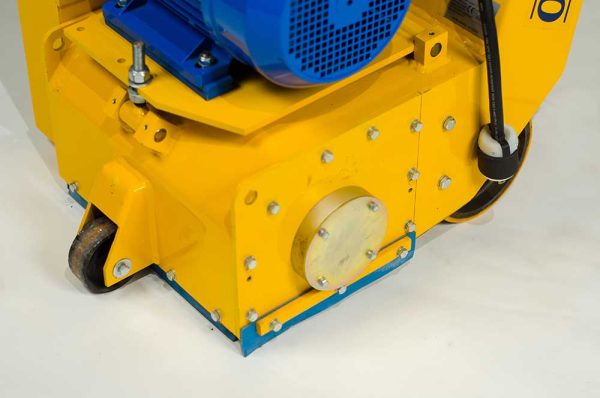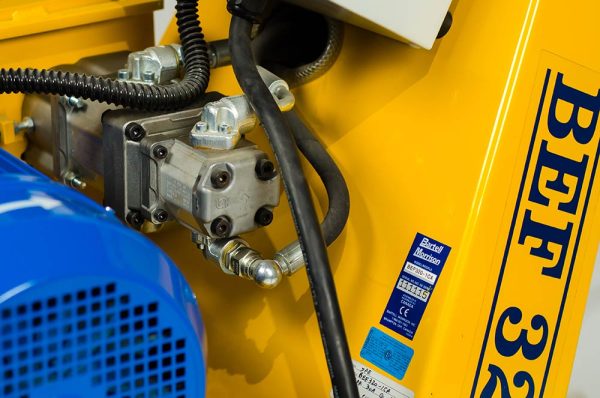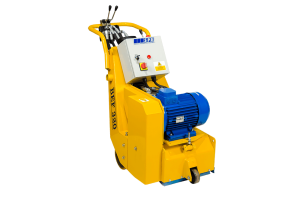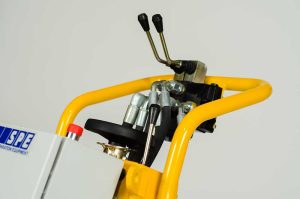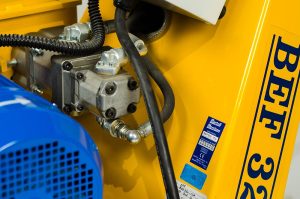 CONCRETE SCARIFIER
BEF320
13-inch (320mm) working width
Accurate depth control for precise surface textures and maximum cutter life
Variable speed
Self-propelled, hydrostatic drive
Hydraulic drum raise and lower
Build Your Package

Product Description
Bartell Global's line of SPE scarifiers has been proven by contractors around the world for over 30 years. Many years of experience in the design and operation of surface preparation Equipment have been integrated with cutting-edge computer-aided design, resulting in the BEF320 Concrete Scarifier.
Applications include: cleaning and texturing concrete and asphalt; removal of paint, rust, grease, ice deposits, line markings, and concrete laitance; removal of waterproof membranes; thermoplastic line removal; grooving applications.
More
Technical Specifications
Models
BEF320
Part Number
BEF 320-1A •
BEF 320-3A •
Engine/Motor Type
Electric
Diesel
Power Output
15hp / 11.2kW
10hp / 7.5kW
Voltage
460V 3-Phase
–
Cycles
–
Cutter Head RPM
933
1333
Starter
Star / Delta
Manual
Travel Speed
0–39 ft/min (0–12 m/min)
Length
48.5" (123cm)
Width
23.25" (59cm)
Height
48" (122cm)
Weight
749 lbs (339kg)
702 lbs (319kg)
Working Width
12.5" (32cm)
Working Distance from Wall
1.5" (4cm)
Engine/Motor RPM
–
Build Your Package
Choose from the options below, then click 'Add to Quote Cart' button.