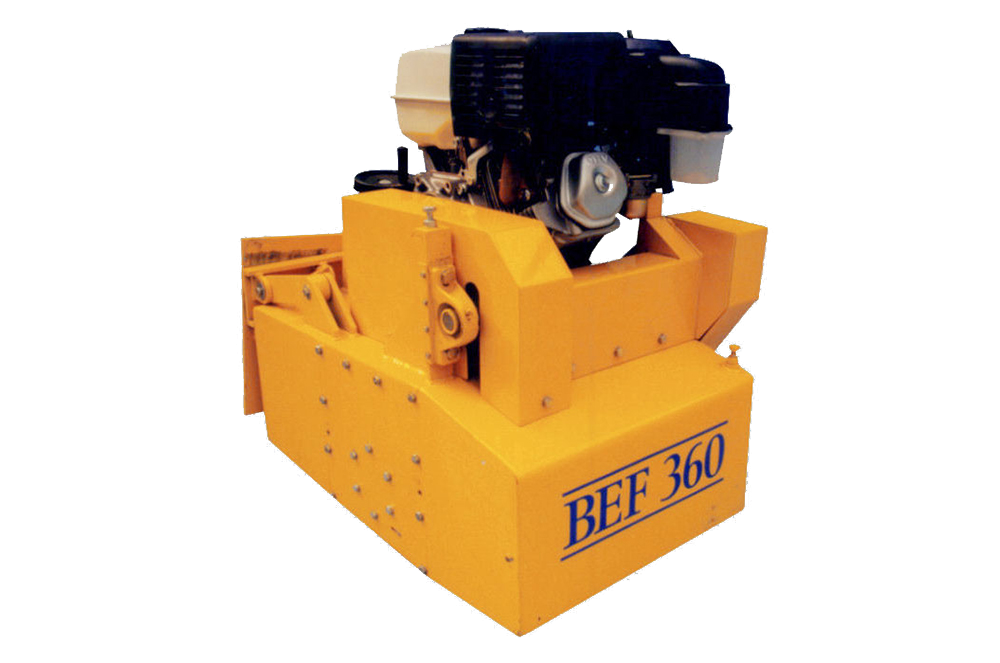 MULTI-PLANE SKIDSTEER
BEF360
360mm (14″) working width
Skidsteer mounted
Petrol powered
Extremely rugged design
Build Your Package

Product Description
Maximum power in your skidsteer-driven planing and scarifying tasks
With larger contracts comes the need for a larger type of planer. Many years of experience in the design and operation of surface preparation equipment combined with modern computer aided design techniques has resulted in the BEF 360 Skidsteer mounted planer.
Dust control available
Low operator fatigue
Contour-following head
Accurate depth control for precision surface texture and maximum cutter life
Side plate access for quick and easy cutter drum removal
Build Your Package
Choose from the options below, then click 'Add to Quote Cart' button.