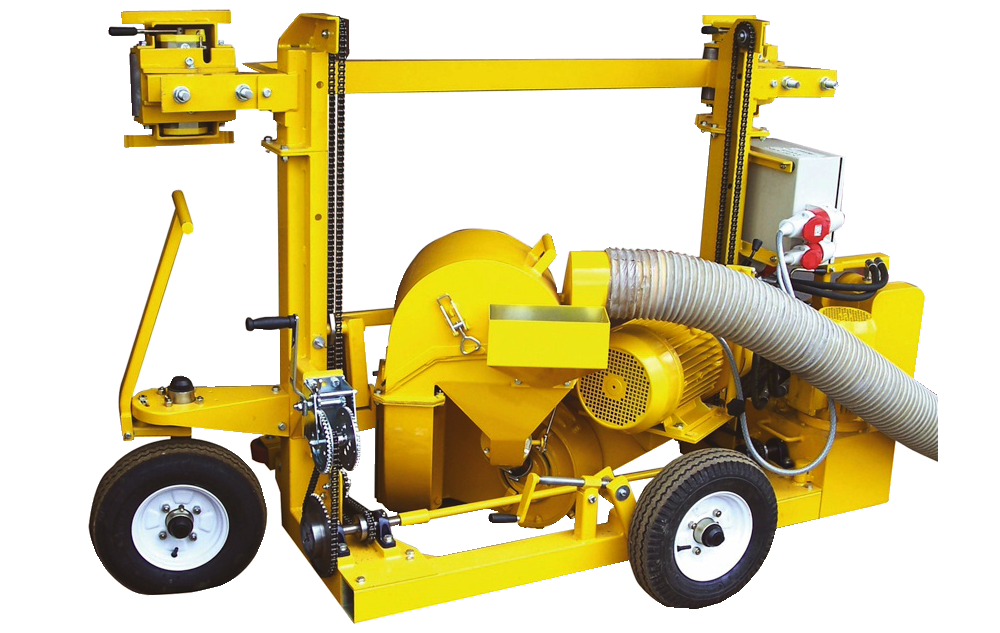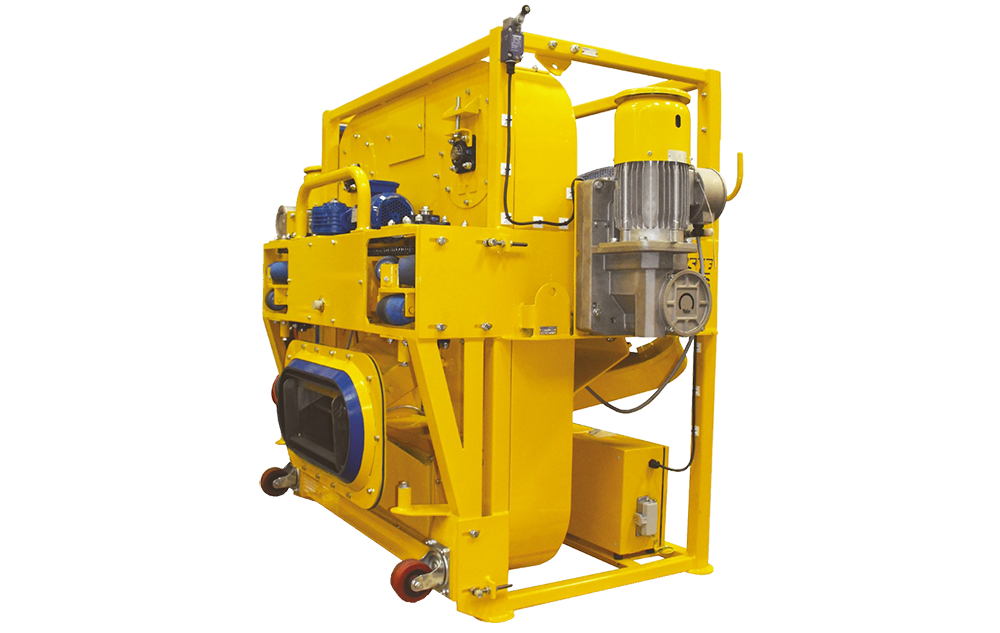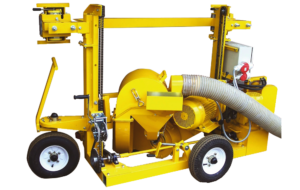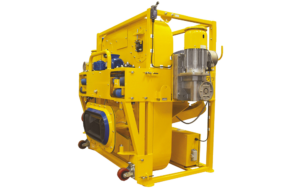 SHOTBLASTER
Vertical Shot Blasters
Two Options for Efficient Preparation of Vertical Steel Surfaces
Abrasive material is recovered by kinetic energy and vacuum
Self-propelled variable speed gives the operator complete control
Dust-free operation
Build Your Package

Product Description
V2
Designed to blast clean the internal shell of oil storage tanks up to 2 metres from the floor. The blast head is mounted in a mobile framework and the V2 is driven around the perimeter of the tank. As one pass is completed, the blast head is raised and the process is repeated. Unit dismantles to fit through a 60cm access port.
V3
Designed to blast clean vertical internal and external storage tank walls. The system is suspended by a rigging system or crane and can be operated by one person using remote control at ground level. A high-powered magnetic roller clamp holds the V3 to the steel surface, eliminating abrasive loss and dust emission
Applications:
Removal of old coatings
Steel preparation to SA3 standard
Removal of corrosion and mill scale
Shipping
Petrochemical
Storage tanks
Build Your Package
Choose from the options below, then click 'Add to Quote Cart' button.