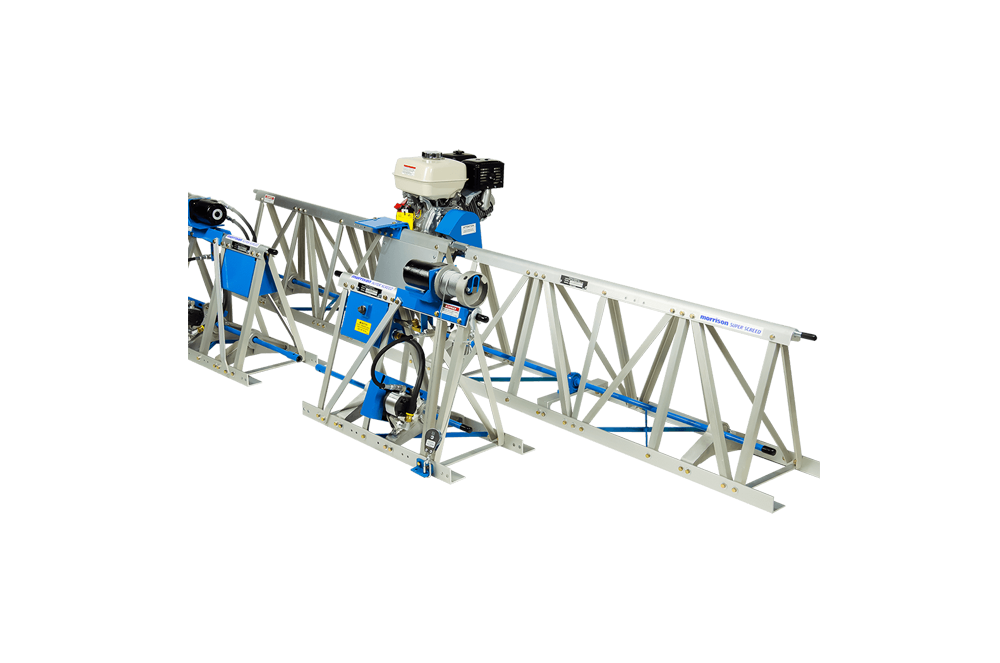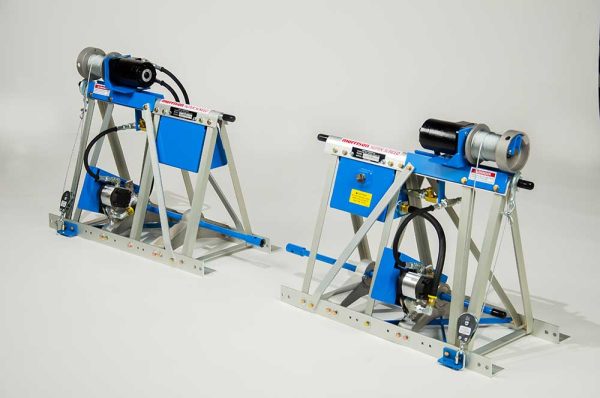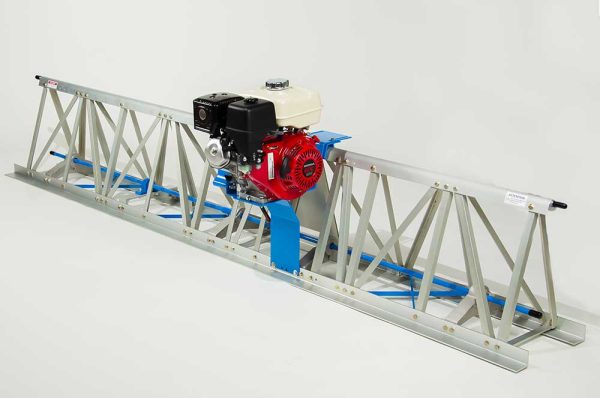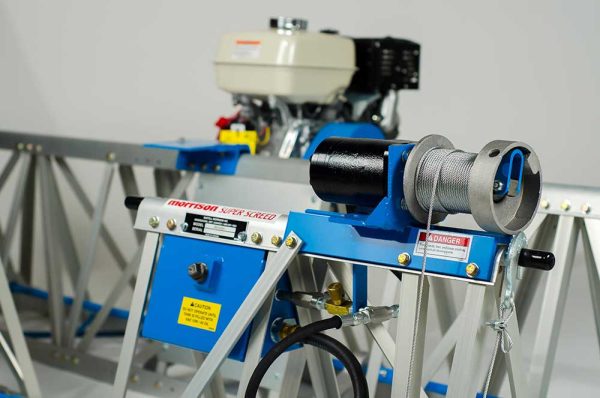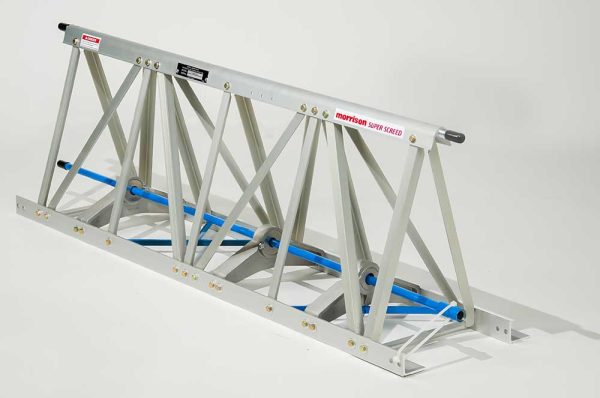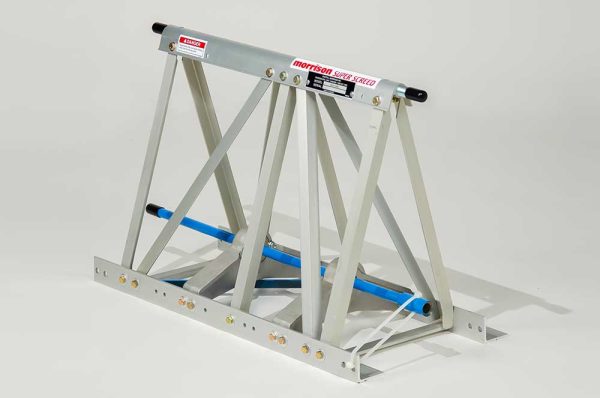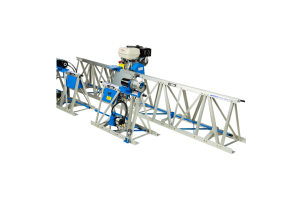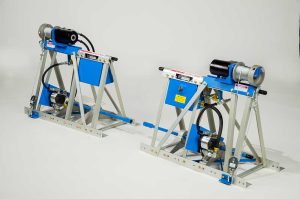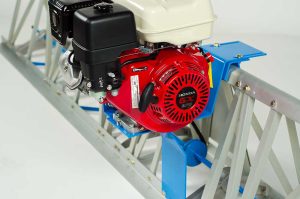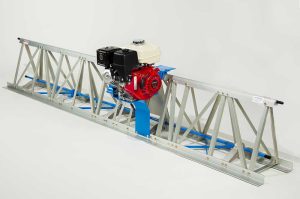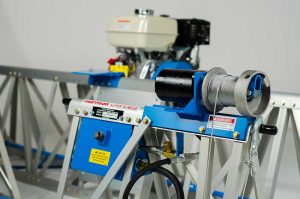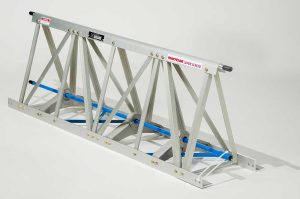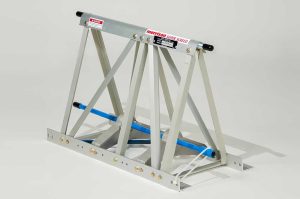 SCREED
Super Screed
Use with any forms – metal, wood, screed pipe or concrete block. Capable of checker-boarding from adjacent concrete surfaces. Turnbuckles located along entire length to make it easy to adjust for crowns, valleys or flat surfaces. Adjustments can be made up to 1/4" per foot and jam nuts lock it firmly in place to meet demanding "F" floor specifications.
Build Your Package

Product Description
High frequency vibrations distributed evenly across entire aluminum screed length to produce smooth, uniform surfaces quickly and easily. Capable of consolidating and condensing concrete with slumps of less than 2" with up to 14,000 vibrations per minute to perform 25% faster than competitive screeds on either high or low slump concrete.
More
Technical Specifications
Engine
Honda GX270
Truss Screed
Super
Height
19.5" (50cm)
Width
15" (37cm)
Weight
15 lbs/foot (6kg/30cm)
Base Section
10' (3m)
94 lbs (43kg)
Subsections
2.5' (0.75m)
31 lbs (14kg)
5' (1.5m)
55 lbs (25kg)
10' (3m)
100 lbs (45kg)
Motor Mount
70 lbs (32kg)
Max Recommended Span
80' (24m)
Average Peak Vibration
14,000 rpm
Max Compaction Depth
12" (30cm)
Self-Propelled Hydraulic Ends
Hand Winch
Subsections
0MS2-0120A
SCREED SUPER 10 FT SUBSECTION
0MS2-0121A
SCREED SUPER 5 FT SUBSECTION
0MS2-0126A
SCREED SUPER 2.5 FT SUBSECTION
0MS2-0131A
SCREED SUPER 1 FT. SUBSECTION M2333
0MS2-0201A
SCREED SUPER SELF PROPELLED LH SECTION M1142
0MS2-0202A
SCREED SUPER SELF PROPELLED RH SECTION M1141
Build Your Package
Choose from the options below, then click 'Add to Quote Cart' button.