WALK BEHIND FLOOR SCRAPER DO'S AND DON'TS FOR RENTAL COMPANIES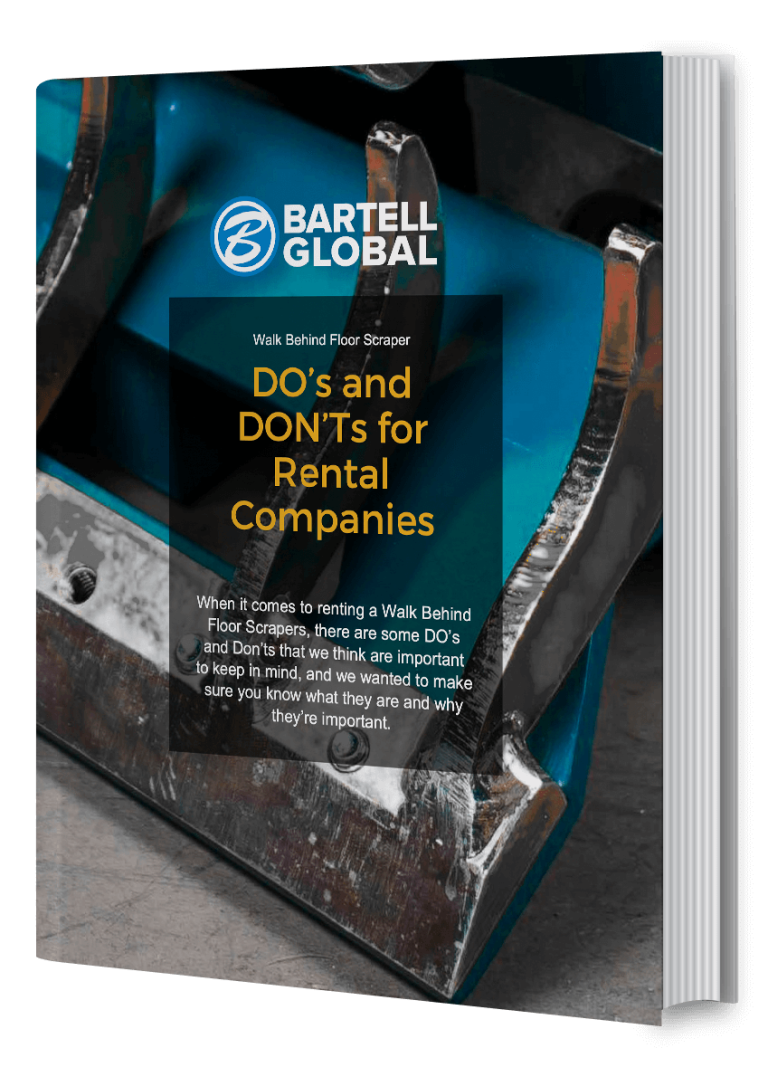 What's included in this eBook?
This eBook is written with the rental house owner in mind, but still contains information that would be useful to anyone in the Surface Preparation industry. 
We will talk about the key DO's and DON'Ts that  you'll want to keep in mind to ensure maximum productivity and profit. 
Don't worry. The information you give us will never be used outside our company. For a full understanding of what we do with and how we protect your information, click here.