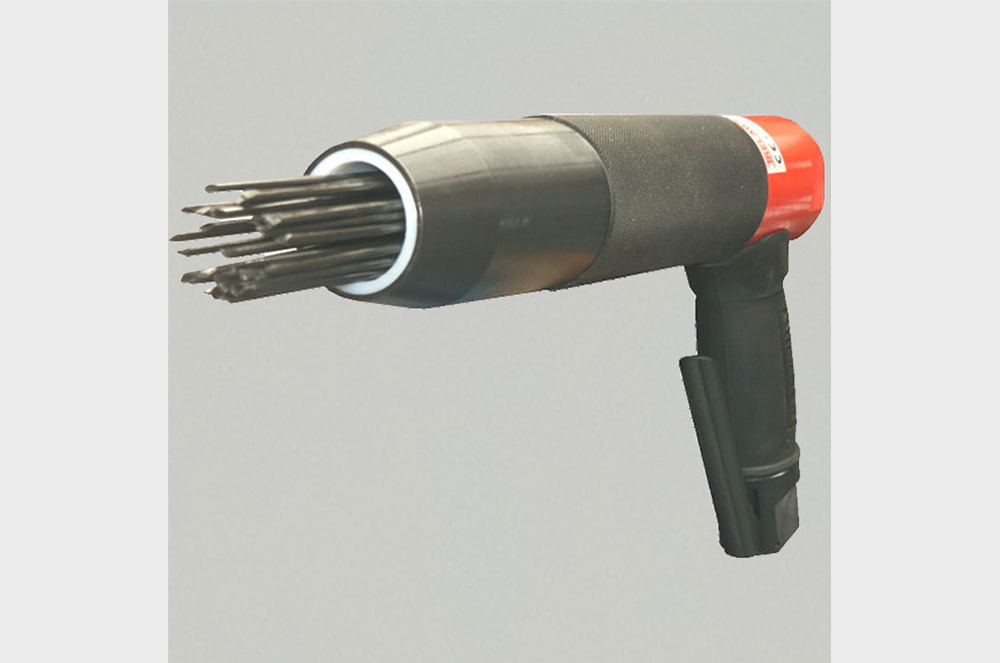 PNEUMATIC TOOLS
Needle Scaler
Pneumatic-powered hand tool
Remove rust, corrosion, and paint from almost any surface
Clean and renovate stone
Remove salt water corrosion from ship hulls
Build Your Package

Product Description
For the removal of paint, rust, corrosion, and accumulated scale.
Offering a comprehensive choice of sizes to suit any application from cleaning and renovating stone to the removal of saltwater corrosion from ship hulls.
Their wide range of uses can be extended further by replacing the needles with a chisel enabling the tool to be used for chipping, splitting, and scraping applications. All components used are of a very high standard ensuring years of trouble-free operation.
A low-vibration model (type 303) is available to reduce exposure to HAV.
Different types of needles and chisels are available to suit various applications.
Straight front tubes with 3mm needles
Models with 12 to 49 needles available
Different types of needles and chisels available
Build Your Package
Choose from the options below, then click 'Add to Quote Cart' button.