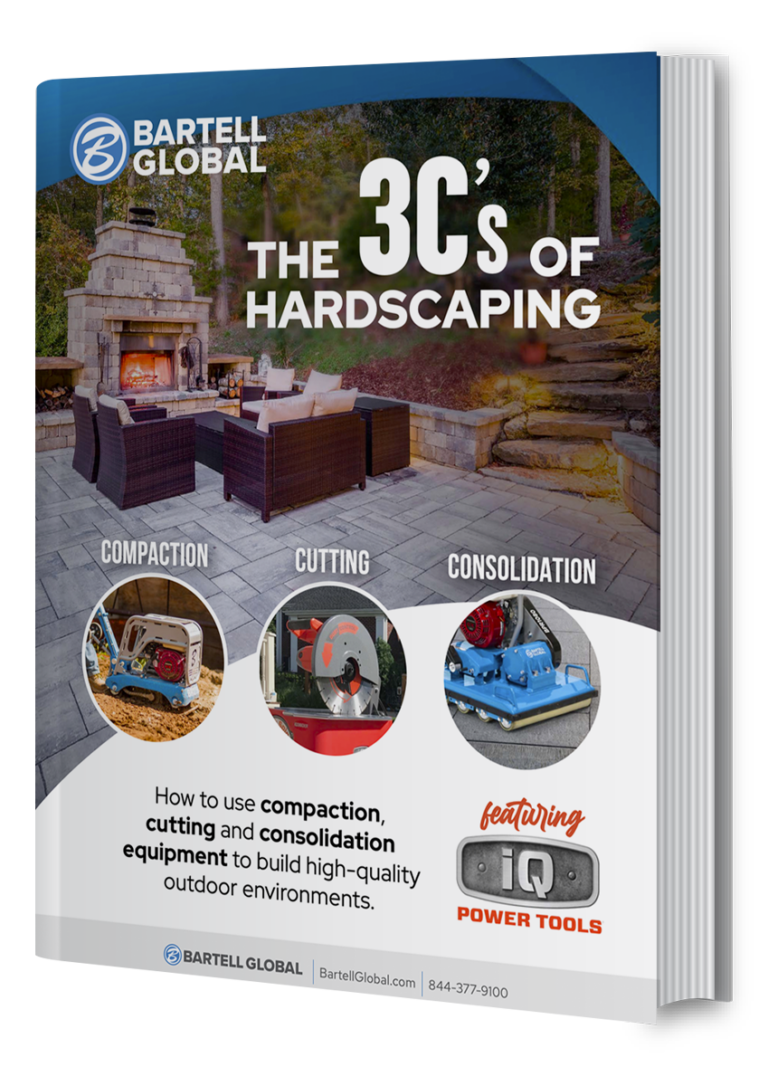 What's included in this guide?
A comprehensive overview of the tools and "how to's" of using COMPACTION, CUTTING, and CONSOLIDATION equipment to build high-quality outdoor environments.
Bonus Content! Includes a 12-page EQUIPMENT GUIDE featuring Bartell Global's line of products specifically designed for Hardscaping.
For your own use, or to share with your customers!